As a former Amazon Recruiting Leader and Trainer, Holly is providing career coaching to help Senior-Level to Executives in landing a job with top tier technology companies.
Top Amazon Interview Videos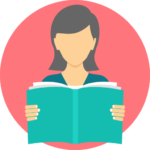 For senior-level professionals struggling to land an offer with FAANG. Coaching you through your entire career journey results in landing an offer. Spots are limited.
INTERVIEW PREMIUM COACHING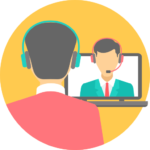 We are selective on supporting the right professionals with the hunger to learn and get the results they deserved! Submit an application to see if you are qualify for a consultation call.
WHAT PEOPLE SAY ABOUT HOLLY
Holly gave me extensive coaching to approach the Google Cognitive Ability (GCA) interview(s) and adjust my resume. I followed her advice and spent two weeks preparing for my interviews. And with her help landed the job: Sr. Director of Engineering, Operating Systems, AR @ Google. My bottom line is this: If you are looking to land a role in big tech, reach out to Holly, take her advice, and study her material.
Holly brings credibility through her knowledge of how new big-tech thinks and operates. She combines this with a great personality and valuable tools and methods to establish and execute a plan. Holly understands how to build up an individual's brand. She helps you know where you might need to rethink your approach and retool communications styles. She understands the ins and outs of executive and technical recruiting; she helps her clients build a bespoke strategy and equips the client with the tools to execute the plan successfully. Working with Holly has helped me immensely in how I sell myself, how I approach new opportunities, and how to interact with executive recruiters when the opportunity arises. As a Technical Leader, if you have questions about your value and where the best opportunities are to align your passion skills and deliver success, I strongly recommend Holly to be your support through this journey.
After two unsuccessful interview attempts, I joined Holly's VIP program. Holly's methodological approach helped me discover my brand of being a customer-focused & data-driven Manager. Her very own "STAR template" enabled me to pitch myself as a thoughtful leader through my stories. With mock interviews, I learned a life lesson of keeping my responses within 50 seconds and maintaining a balance between strategic aspects & detailing in my every reaction.
Hollys helps me navigate my career at both Amazon and Microsoft. With 25+ years of recruiting experience, Holly knows well how the recruiting process works in leading tech companies. I highly appreciate her constructive feedback on how to position my job search and interact with the recruiting teams. Holly is not only a fantastic career coach, but she's also a great person. She's passionate about helping people navigate their careers and helping women succeed in the tech industry.
Holly is an individual, who is always open to help. She is emotionally and professionally supportive and makes a good bond with her client to help them in the right direction for finding a suitable position. As a client, I got lots of positive impacts on my job search.
Holly was tremendously helpful. Before her help with branding and learning how to tell my story, I was undervalued with little traction. After just 1 month, she helped me adjust my branding and refine my experience into short, concise, and impactful stories leading to multiple executive offers. I would recommend anyone serious about finding a role to work with Holly!!
I would recommend Holly to anyone struggling to land an interview in any company of your choice and land multiple offers. She is more than just an interview coach; she is a successful career coach. Get into her VIP program, and she will work with you, and you will surely get results if you put in the work and follow her strategy to a T.
I
Holly's insights and guidance were precious. In the VIP Coaching Program, I went from being stuck and not knowing how to articulate my stories to creating thoughtful responses into passing her mock interview sessions. She also helped me on a path to building my professional branding and becoming a better communicator throughout the interview preparation process. I highly recommend Holly to anyone who wants to advance their career, as she has helped me land my dream job with Amazon!
STAND OUT WITH STAR METHOD.
During the interview process, stand out with the STAR methodology.
Download and learn Holly's simple structure on using the STAR Method to create strong stories to get hired with your companies of  your choice!
FREQUENTLY ASKED QUESTIONS