DO-IT-YOURSELF AND LAND JOB INTERVIEW WITH TOP TECH COMPANIES
The Resume + LinkedIn Bundle (valued at $900) is a step-by-step digital course that guides you to update your Resume and LinkedIn. Land your next dream job at a top company.
* Save 50% with this bundle
As a professional, update your LinkedIn and your resume to stand out.
Technology and leadership skills are in high demand, yet job seekers struggle to showcase themselves on their LinkedIn profiles and Resume.
As a former Global Recruiting Leader and Interview Trainer for Amazon, Facebook, and Google, Holly Lee understand how recruiters think and want from their candidates. Demonstrate strong core comptencies and leadership skills. 
Is this a challenge for you to highlight your key accompolisments and relevant to your company of choice, such as Amazon, Apple, Google, Facebook, Netflix, and Spotify. 
This do-it-yourself digital course will transform your credentials that will result in job interview invites.
Do it yourself, Update Your LinkedIn + Resume to: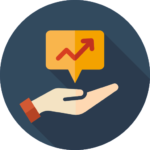 Attract the attention of Recruiters and Hiring Leaders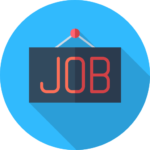 Land job interviews from FAANG companies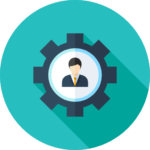 Communicate your superpowers and hit all the "keywords"
THIS DIGITAL COURSE BUNDLE IS PERFECT FOR:
💗 Professionals applying for positions at top tech companies
💗 Professionals who want to increase their numbers of interviews
💗 Professionals who want a competitive edge
Professionals who want level up their careers
💗 Tech-Leaders struggling to land interviews for the right level
HOLLY LEE, YOUR CAREER INSTRUCTOR
Meet Holly Lee - For the last 20+ years, Holly has helped 1000s of professionals land an offer at top tech companies such as Google, Amazon, and Facebook. As a former Amazon Recruiting Leader, she has trained hiring leaders to interview and evaluate candidates (like yourself). She personally hired over 300 professionals for the Amazon Alexa team.
Now as a career coach, she guides professionals with their resumes, branding or interview preparations, Holly's framework works.

Holly understands what these companies are looking for and with this digital resume course. Let's get your foot in the door.
100% of clients who closely followed Holly's instructions and did the work - gained job interview invites within a week.
Note - 95% of Holly's clients do not come from a brand-named or a tech company. If they can do it, you can too!
HOLLY LEE'S SUCCESS STORIES
Holly changed my life. With her unique coaching style she helped me to be prepared for the most difficult recruiting processes. What I value the most is her authenticity, honesty, direct style, customer care, genuine willingness to help and deep knowledge of the interview processes. She will tell you the truth, you have to WORK! but you will always be guided through the right path. Following her method is a guarantee to maximize your success. Investing in Holly is investing in yourself, ROI 100%. If you WORK you succeed. No secrets here. I will always be grateful to Holly. She genuine helped me and she changed my life
When I was job searching, Holly's Resume Accelerator program gave me the knowledge, the discipline and the confidence to work on my branding and present myself in a successful way to really take my career to the next level. The strategies and tactics outlined in Holly's course were clear, easy to follow and the lessons learned in each step really made the difference for me. This course gave me the foundation and skills to find confidence, speak about my success without bragging in any way and really get prepared to go after a new position. Also, it didn't take more than two hours to complete! I cannot recommend Holly's program highly enough to anyone looking for a new job, whether you're a college graduate or a seasoned professional trying to break into big technology companies, or any industry in general. Holly is passionate about what she does. She's not another career coach out there - She is YOUR career coach if you're serious about advancing your career. Holly's course provided me the perfect formula for getting me through the challenges of my career transition. I am beyond grateful for the knowledge I acquired in this course! Thank you!
Larry was a systems administrator with 9 years of experience. He actually failed his Amazon interview 4X. Gaurav was feeling miserable that his dream company kept on rejecting him and he was not able to land an interview with top tech companies. But he was willing to commit and invest. Gaurav followed Holly's guidance to a tee and highlighted his solution architecture background, along with inputting his achievement at a larger-scale and scope. Amazon reached out to him AGAIN, but this time, they are interviewing him for a L6 Solution Architect role - he got the job!
Create a compelling LinkedIn and Resume to land the right job interviews.
LEARN AND TAKE ACTION YOURSELF
IN THIS DIGITAL COURSE YOU WILL
You will be learning: Linkedin global statistics for employers How Linkedin benefits jobseekers Learn all the "buzzwords" in your industry + expertise Make the Recruiter reach out to YOU
Having a brand that represents what your added-value to an employer is a key component in getting the employers aka Recruiters excited to connect with you. Your branding should also help you not land job interview invites, but for the right role + leveling! 
You will be working on:
Identifying a clear vision 

Setting expectations for your career transition 

Clarity on what the next big thing looks like 

Steps to regain your confidence!
Learn more about: My Linkedin Rules (Getting Found!) Video tutorial with section-by-section guide BONUS: How to reach out to Hiring Managers and/or Recruiters
Gain access to: 
Holly's Branding Accelerator private Facebook Group for support 

Community support – share your WINS!

Linkedin Examples (Tech + Non-Tech)

Resources
Having clarity in the work that you do will benefit your personal life. It's more than getting an increase  paycheck. This career and personal assessment help you identify what is important to avoid moving onto another role where you will be in the same routine of feeling "stuck."
You will be working on:
Identifying a clear value and purpose 

Setting expectations for the next employer around your values 

Gaining clarity of what your next big thing looks 

Steps to regain your confidence!
You will be working on: 
Creating a powerful professional resume (that's clean yet concise)

You will know to transform your credential into several roles 

Learn all the "buzzwords" in your industry + expertise 

Get the recruiters to reach out to YOU.
Learn more about:
Holly Lee's Resume Rules – stand out from the crowd at a glance!




How to highlight relevant experience + achievements 

How to create your resume around storytelling 

How to beat the internal applicant tracking system
Gain access to: 
Holly's Branding Accelerator private Facebook Group for support 

Community support – share your WINS!

Resume Templates + Examples (Tech + Non-Tech)

Resources to guide you through industry expectations