STAR INTERVIEW ACCELERATOR
Are you feeling stuck on how to prepare for your job interview with Amazon, Google, or Apple? This is a "do-it-yourself" digital course that will get you interview-ready!
Join the course if you are: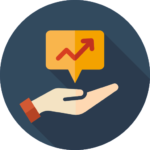 Interested in top tier tech companies: Amazon, Google, Facebook, ect.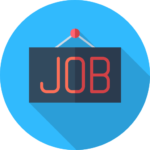 Not sure if your stories are large-scale enough for Amazon (the employer)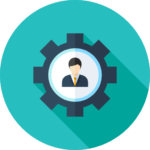 Not interview ready, but ready to gain confidence in the interview process
Main Benefits
of This course
Leverage's Holly 20 years of industry experience in tech and career.
Holly was an Amazon Interview Trainer and Recruiting Leader. 
Learn Holly's simple structure on using the STAR Stories that will help you get hired
Gain Confidence
You will gain the confidence and clarity on landing the right role.
What's Inside The STAR Interview Accelerator
READY TO LAND THE RIGHT JOB?
Many of our members are interested to work for FAANG (top technology companies). You have a virtual instructor who worked for Amazon, Facebook, Google, Microsoft, and Startups and taught Tech + Non-tech Interview Training for Amazon! 
Includes Templates, Examples, and Bonus Materials
WHAT PEOPLE SAY ABOUT HOLLY
If you want to land a new job, work with Holly Lee. It's no wonder she teachers the STAR method because she is a LITERAL STAR and delivers REAL RESULTS. Working with her changed my entire outlook on my career. I understand so much more about myself and how I want to shape my experience to achieve the goals and ambitions I set for myself. Within a month of working with her, I went from getting rejected after every interview I went on to securing interviews with FAANG companies AND landing multiple offers. She is one-of-a-kind and has built an amazing community and process for improving your brand. I am so grateful to have had her wisdom, support, and guidance as I embarked on a new chapter in my career.
I discovered Holly from her Youtube channel. After watching several of her youtube sessions, I signed up for her coaching service. I highly respected her as a coach. She taught me how to write my stories using her signature STAR method. My resume and my LinkedIn profile look better than ever. These are the skillsets that will benefit me for the rest of my career. Deep down, we all can tell if someone truly has your best interest in mind, and she is definitely one of them. If you are looking for REAL results to land your next opportunity, look no further. Holly can help you reach your dream job!! Thank you for all you do, Holly!
Holly is nothing short of amazing! I had the opportunity to become a coaching client and the experience was more than what I expected. She gives 110% to her community, to ensure we all see success in our professional careers. From resume refreshing, LinkedIn upgrading and interview preparation, she coached me through all of it. In the end I obtained the job I wanted, if you want to confidently land your dream job you've found the right career coach. I highly recommend Holly Lee.
BUY TODAY & INVEST IN YOUR CAREER
AWS WOMEN IN TECH SPEAKER 2021
How long is the digital course?
You can complete the course in day + creating 20+ stories! 
What if I need guidance on a module inside the course?
We are here to ensure that you have top customer experience! 
You can simple make a comment in the section of where you are stuck and our team will get back to you within 1 to 2 business days. 
You can email our support team inside the course. 
What if I need additional coaching when the course ends?
You are welcome to join Holly's VIP Membership. These professionals' main goal is to get their stories, branding, and Amazon or other employers writing exercise reviewed and attend the weekly 2X mock interview office hours.  
Does this include an office hour?
No. This is a digital course with Holly Lee as your virtual instructor. 
We encourage you to attend Holly's weekly Interview Coaching Tuesday + Stories Review Friday's. Both links are provided on: https://www.youtube.com/hollyleecoaching
Is there a timeline to complete the STAR Interview Accelerator?
No. This is a go at your own pace. We encourage you to follow everything to a "T" in order to see results!
What is the refund policy?
We do not offer refund, as you will immediately gain access to everything mentioned under "What's inside the STAR Interview Accelerator." 
This course also took 20+ years of industry knowledge and months to build it out, the exact format to guide you.