A one-stop premium coaching service that meets all of your career needs, from branding to job search and interview preparation, so that you can land a job at Amazon or a top-tier tech company. (This is not an online course!)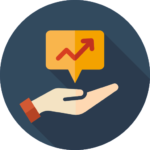 Landing The Job at Top Tech Company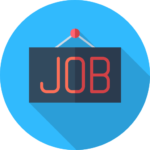 Passing The Interview Process w. STAR Method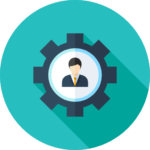 Being Confident & Your Expert Self
VIP group coaching is perfect for:
💗Tech Leaders +
Senior Level (IC)
Our VIP Community has 10 to 25+ years of experience. Learn from industry experts Software Leaders, TPM, Product + Program Management Leader, Engineers, Finance, and etc. 
The most common reasons why over 500 of our VIP Coaching members failed their Amazon + FAANG interview is their lack of scope in their stories and articulation. 
Many of our members are not being able to level up in their career. You will improve on your written and verbal communication skills. The VIP Community also offers reviewing your writing style at a leadership level.
Holly provides detailed feedback from helping you brand, perfecting your stories, and provide constructive input to help you see the result. 
Invest in your career growth with 90-Days VIP Program & Save $585!
VIP Member Tailored Coaching Support:
VIP Coaching Program (Includes):
AWS WOMEN IN TECH SPEAKER 2021
WHAT VIP MEMBERS SAY ABOUT HOLLY
After two unsuccessful interview attempts, I joined Holly's VIP program to avail interview guidance and overcome my interview nervousness. Holly's methodological approach helped me discover my brand of being a customer-focused & data-driven Manager. Her very own "STAR template" enabled me to pitch myself as a thoughtful leader through my stories. With mock interviews, I learned a life lesson of keeping my responses within 50 seconds and maintaining a balance between strategic aspects & detailing in my every reaction. Holly is very thoughtful in selecting the cohort members to preserve the quality so members can learn from one another! Her coaching played a HUGE role for me in landing a job at Meta.
Holly changed my life. With her unique coaching style, she helped me to be prepared for the most difficult recruiting processes. What I value the most is her authenticity, honesty, direct style, customer care, genuine willingness to help, and deep knowledge of the interview processes. She will tell you the truth; you have to WORK! But you will always be guided through the right path. Following her method is a guarantee to maximize your success. Investing in Holly is investing in yourself, ROI 100%. She genuinely helped me and changed my life.
Joining Holly's VIP coaching program was the best decision I've made for my career. I was in transition, looking to take that next big career step, but I haven't had success with interviews. I am not having clarity on career direction, articulating my responses, and being comfortable/confident on camera for virtual interviews. Holly's program taught me to dive deep into my experiences, draw out my strengths and get clarity, create impactful stories in under 1min and be comfortable in a virtual interview setting through mock peer interviews. With Holly, what you see on YouTube is exactly what you get - she's that coach who will hold you accountable, push you above and beyond to be the best possible self. She's a great motivator and works hard for your success if you do the work. I will not say the program is 'easy,' but the results speak for themselves!! Almost all members start seeing results just after Holly's guidance with branding. The support from Holly and the incredible group of members in the VIP cohort is genuinely excellent. I highly recommend anyone who is seriously invested in taking that next step in their career.
Holly has been a great career coach. She provides a tailored approach to one's career path and is always there to answer all of your questions. Her vision and strategic approach to managing everything from Resume and LinkedIn reviews are second to none. Everything from mock interviews through the final stages of smart interviewing. She reinforced my STAR method, and I was successful in being offered a role at Amazon. I strongly recommend you meet and connect with Holly for all your career endeavors.
Holly is an incredible career coach. She does worth every penny! She will push you to the best version of yourself and help you land a great job concisely! I am so grateful to her as she has helped me rebuild my confidence after a long maternity leave. Holly, by far, you are the best!
I was at level 0 when I approached Holly and banked all my hopes to at least get 1 offer out of the 2 upcoming interviews I had in hand. 4 weeks in Holly's VIP program I nailed 2 job offers (one of which was Amazon), had a line up of 2 more full loops and LinkedIn full of recruiter messages with opportunities. Holly's VIP program is structured, aligned and sensible in a way to not just target what you are aiming for, but instead position you as a talent-in-demand. I strongly recommend her if anyone is stuck in the interview process and needs a change in perception and game-plan.
I would recommend Holly to anyone struggling to land an interview in any company of your choice and land multiple offers. She is more than just an interview coach; she is a successful career coach. Get into her VIP program, and she will work with you, and you will surely get results if you put in the work and follow her strategy to a T.
As an immigrant, the interview process in North America was something new to me. I was unhappy as I had failed an interview quite important to me. (I was also unable to secure more interviews) Holly's VIP Coaching not only helped me secure 6 interviews but also crack 5 of them. So essentially holly helped me achieve an interview success rate of over 80%. Bottom line is that she is the best interview/career coaches you will find anywhere on this planet. And if you join her, then not only you will achieve your objectives but will also develop deep regard and respect for the work she does. (I am yet to see someone who takes so much pain to help his/her clients)
With Holly 's help I was able to craft my career into multiple stories that were clear, concise, and followed the STAR method. I am extremely grateful for her services, when my interview rolled around I was more than ready with well crafted stories and interview tips (that proved to be very valuable). I would highly recommend Holly for all your career coaching needs, she is polite and just an all around awesome person. To anyone out there looking for a career coach, you will not be disappointed with Holly's professional services.
Holly's VIP coaching is the first career coaching class I have ever paid for. After watching all her YouTube videos, I put aside any reservations and JUMPED! I would do it again and again! The VIP program was worth every penny on five fronts: 1) I learned how to build and tailor my resume, LinkedIn, work on my branding to take my career to the next level. 2) Holly's program is structured, and her strategies are unique. Her program and YouTube content helped me walk through all the relevant questions, craft my interview responses concisely using the STAR method. 3) The bi-weekly mock interview practice helped me improve my interview skills and boost my confidence. These are the skills that will benefit me for my whole life. 4) Holly has excellent experience as a recruiting leader at FAANG companies. Therefore, she always asks us the right questions to open our eyes to our shortcomings in what was expected in FAANG interviews. She will push you to the best version of yourself and help you land your dream job. 5) Holly has a great community of leaders in various industries. I have learned so much from the cohort, and everyone is willing to give others constructive feedback. Holly is nothing short of amazing. Investing in Holly's program is investing in yourself, ROI 100%! I am so grateful to have had her wisdom, support, and guidance as I embarked on a new chapter in my career.
I write few recommendations, but I am thrilled to endorse Holly. Holly is genuine, and she cares about her cohorts. Her authenticity attracted me to join her community. Googling using STAR format to ace interviews is easy as there are plenty of examples online, but Holly would tailor my stories to ensure I can get to the next level. Cohorts in the community are supportive of each other. I recommend Holly if you are stuck in your career and need a coach to guide you to the next phase.
Be A VIP Member & Land The Right Job
Invest in your career growth in the 90-days VIP Coaching Program and saves $585!
Holly will help you with:
give you confidence
Many of our VIP Coaching Members have lost their confidence and a sense of purpose in the workplace, from not receiving the deserved promotion to not landing an offer with one of their top technology companies such as Amazon, Google, Microsoft, etc. 
Holly will give you the confidence and the interview strategies required to help you get through the grueling job-seeking process.
Holly was a former Amazon Leader and Interview Facilitator that developed the process of making great hiring decisions. Experienced in personally helping thousands of senior to executive levels in the Software, Hardware, Operations, and Data Science space.

"My proudest moment was being a new recruiting manager in 2014 for the Consumer org. My heart was racing in meeting with Jeff Wilke (CEO of Consumer at the time) and his staff and being able to successful presented my white paper on international recruitment expansion within 1-minute."
Holly's weekly office hours via Zoom will provide you the framework to help you deliver your business impact at the scale of the top technology company. 
Holly will be there to hold you accountable and ensure you stay focus, motivated, and be confidently prepared.